How to Low UAC (Change the User Access Control settings)
If you are Windows Vista, Windows 7 user and facing the problem because of UAC, Please follow some steps to Low the UAC so you will never face the problem related with UAC.
Step1: Go to and click "Start" Icon left –bottom corner.

Step2: Now click "USER" Icon as shown.
Step3: click on "Change User Account Control settings" as shown below.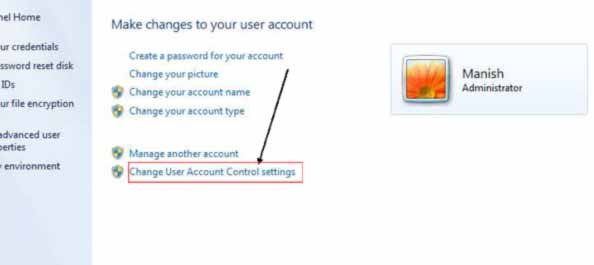 Step4: Scroll down the UAC to "Never notify".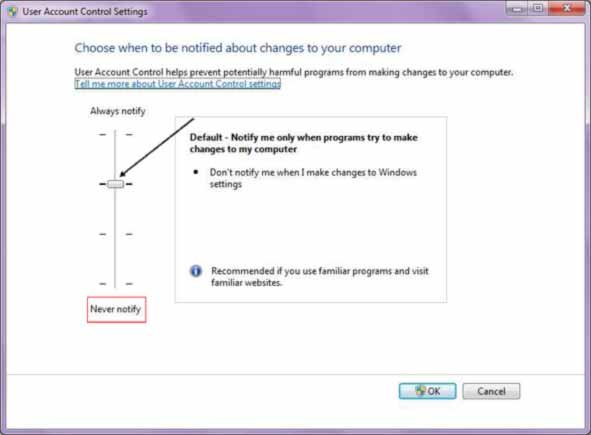 Step5: click "OK" button and restart the computer system.